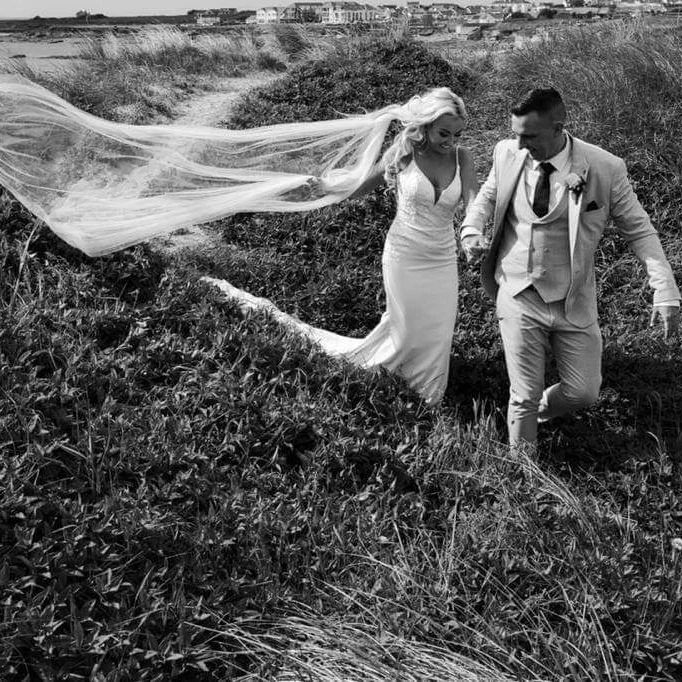 ---
My Services
Getting Married? Renewing Vows? Naming A Baby? Looking for a personal, bespoke ceremony?
I will design, develop and deliver the perfect ceremony for you! Your wedding day should be all about you.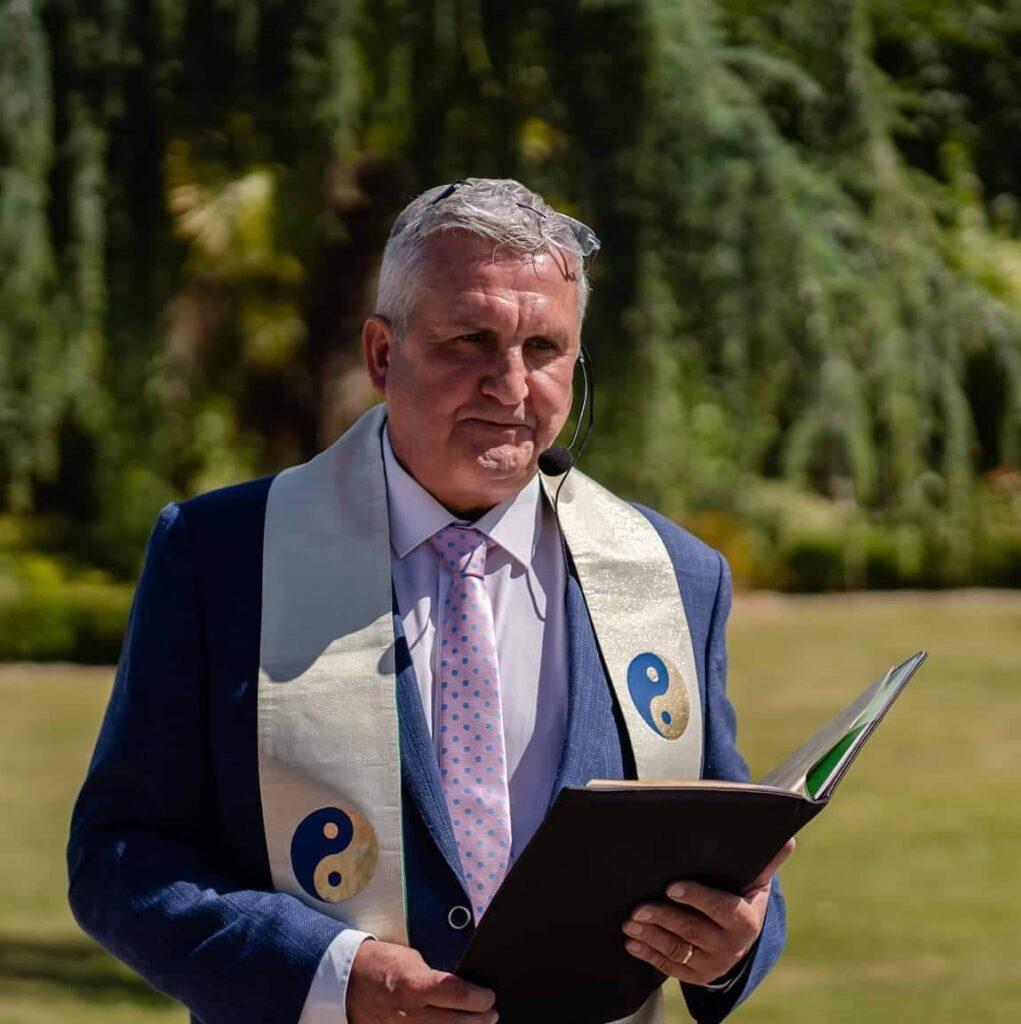 ---
Reviews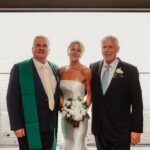 ABSOLUTELY PREFECT
From our very first phone call from Chicago to Tom in Ireland, we felt very much at ease and knew we were going to have a very special wedding day, so much so, that we have recommended Tom to all our friends in America who are thinking of getting married in the Emerald Isle.
Tom put together a ceremony that reflected our love and personalities, everything was just prefect.
Marty & Michelle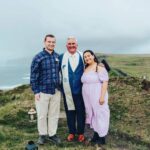 Our Irish wedding celebrant, beautiful Tom
Tom was such a wonderful choice for our special day. He took so much time beforehand to make sure everything would run smoothly. Checking to see what we wanted in our ceremony and getting to the location early to make sure the weather was cooperating with our plans. He was such a joy to be around and made the day so much fun and stress free.
The ceremony itself was so beautiful and the words he chose put me in tears. I would choose Tom again without a doubt for any of the services he helps with.
MacKayla Galloway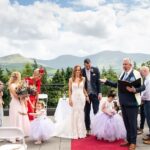 AND ALL ROUND PREFECT CELEBRANT FOR OUR WEDDING DAY, MAGICAL!
We couldn't have asked for a better celebrant!
Tom is the best in the business, he is so nice, friendly and caring. Our guests absolutely loved his wit & humour and so many of our guests came up to us after our wedding and all spoke very highly about Tom and his ceremony.
We both would thoroughly recommend Tom and wish him the very best in his career as a wedding celebrant.
Katie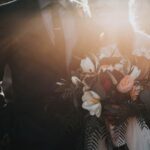 Clonard Hotel, Kildare
From start to finish Tom was absolutely amazing, caring, enthusiastic and a joy to work with. We described what we wanted and delivered that and more. We were delighted to have Tom stay and enjoy our day with us where afterwards guests and also venue staff spoke of how much of a pleasure and just a nice easy going man he is. Thanks again for everything Tom.
Jamie & Tanya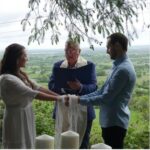 12 O'Clock Hills, Clare
Rev Thomas Harty officiated at our intimate ceremony at the 12 O'Clock Hills in Co Clare. It was just ourselves and our witnesses. From the moment we first made contact with him, we knew we made the right choice. Tom brought beautiful decorative items and had them set up in the forest where we said our vows. It looked spectacular. Tom tailored the ceremony entirely around us, our story and our personalities. It was an amazing experience that we won't ever forget. I would highly recommend rev Thomas Harty.
Sara Jackson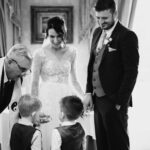 Hayfield Manor, Cork
We feel very grateful to have had Tom as our celebrant for our wedding. He has such a warm, welcoming and calm presence. He helped us put together a beautiful ceremony in which everyone commented on afterwards. He guided us the whole way and he really helped make in unique and special. We would highly recommend Tom.
Rachel & David Kelly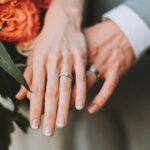 The Old Ground, Ennis
From our first call with Tom we felt very at ease that we were in good hands. Tom took great care and attention in forming our beautiful ceremony. He was so generous with his time ahead of the big day and that carried through onto the day itself. He guided us on when to include readings and music and we ended up with a ceremony that both we and our families and friends loved. He was so kind, warm and welcoming on the day, we would highly recommend Tom.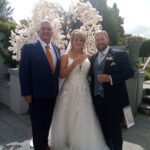 Woodlands Hotel, Adare
Tom was amazing on our wedding day. We had the most beautiful intimate outdoor ceremony with all of our guests at The Woodlands Hotel in Adare. He made everything so easy for us and was very patient and friendly with our children and made sure to include them in all parts of the ceremony. We choose a sand ceremony and he made it all about us with our kids. He is such a friendly, happy person and our family and friends all thought he made the ceremony so nice and easy. The sun was shining on our day and Tom was like an extra ray of sunshine. We couldn't recommend him enough.
He called to our house to meet us and get to know us as a family before our big day and he put us so at ease after meeting him. Don't hesitate in contacting him he will be your ray of sunshine to your ceremony. Even the vows – he made them so easy for us he was just brilliant. Thanks so much Tom.
Sammijoe Renehan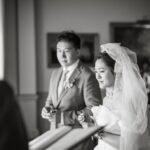 Fota House
We are overjoyed to share our heartfelt appreciation for the incredible role Tom played in making our wedding day so extraordinary. From the very beginning, His warmth and professionalism stood out, and as our celebrant, Tom exceeded all our expectations.
Tom's ability to craft a ceremony that perfectly captured our love story left us in awe. The personalized touches he added made the ceremony feel uniquely "us," and our guests couldn't stop raving about how heartfelt and touching it was.
His calming presence and clear communication helped ease our nerves throughout the planning process. Tom's flexibility in incorporating our ideas and making adjustments on the fly made everything run seamlessly.
We wholeheartedly recommend Tom's services to anyone seeking a celebrant who brings passion, sincerity, and a personal touch to every ceremony. Thank you, Tom, from the bottom of our hearts for being a part of our journey.
Chao Peng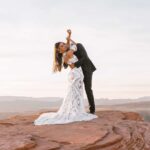 Wedding in Maryborough Hotel
Tom married us at the Maryborough Hotel recently and it was fantastic! He was funny and created a meaningful and brilliant service for us. So many of our guests came up to me afterwards saying what a great service it was and asking if Tom had known us for a while based on how well he tailored his words to us. So happy we found Tom to marry us!
Joanna Murphy
To love, laughter, and happily ever after.